Field Meetings
Field meetings are open to members and non-members alike.
---
Field Meetings 2019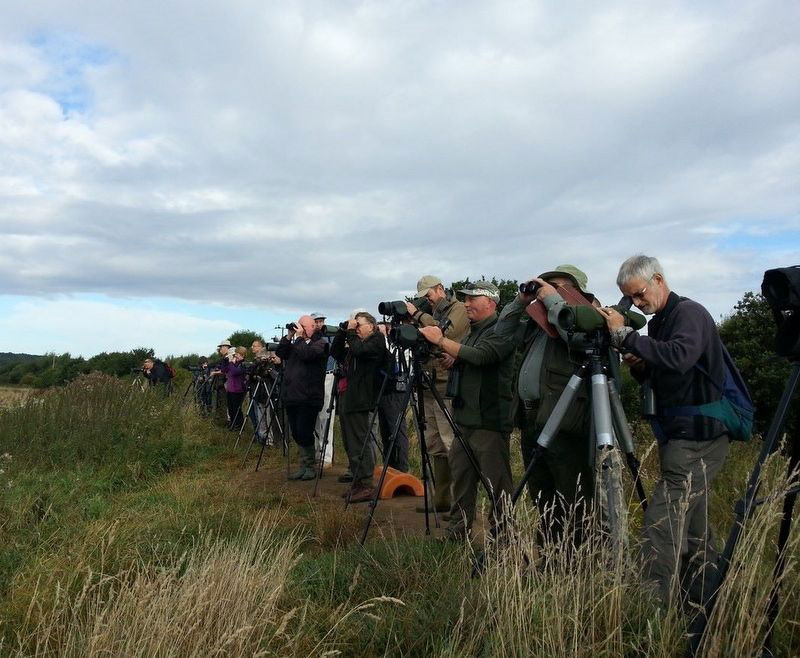 Sunday 19th May 2019 – Holmethorpe Sandpits.
Meet at Aqua Sports Centre at 9am (Not in the Mercers Country Park car park). Park either in the Country Park car park (RH1 4EU) or, if the gates are locked, park in Holmesdale Avenue opposite the west end of Mercers Lake, then walk the 10 minutes around the lake to get to the Aqua Sports Centre. Morning only (walk should last 3-4 hours). Leaders Gordon Hay and Ian Kehl.
Saturday 15th June 2019 – Ockham Common.
Nightjars. Meet at 8pm at the Pond Car Park (TQ0797758339) on Old Lane. Turn left into Old Lane, off slip road to A3 southbound. Drive past the larger Boldermere Car Park (with café) and the Pond Car Park is the next one on the left. Parking charges apply until 9pm. Leader: Sarah Bunce
Saturday 10th August – Queen Mary Reservoir
A bird ringing demonstration by the Hersham Ringing Group. Meet at 9am at Ashford Road (B377) Gate, Laleham (TQ055695). Morning only. Leader Steve Chastell
Sunday 22nd September – Tice's Meadow
Meet at 10am at the main entrance to the reserve opposite the car salesroom on the Badshot Lea Road. SU869490. Morning only. Wellies or stout footwear recommended. Leader Richard Horton.
Sunday 27th October – Leith Hill 'Tower Watch'
Join Matt Phelps and some of the regular tower watchers for a morning of visible migration from the highest point in southeast England. Meet at the Starveall Corner car park (TQ130433) at 6.30am for the 15 minute walk up to the tower. No scopes please as space is limited up the tower. Dress warmly!
---
Generally

All the walks are FREE (except for travel costs, car park or entrance fees).
Everybody is welcome, from beginners to experts. However any children aged 16 or under must be accompanied by an adult.
Most sites visited are, unfortunately, not suitable for wheelchairs with rough, and often muddy, footpaths.