Field Meetings
Field meetings are open to members and non-members alike.
---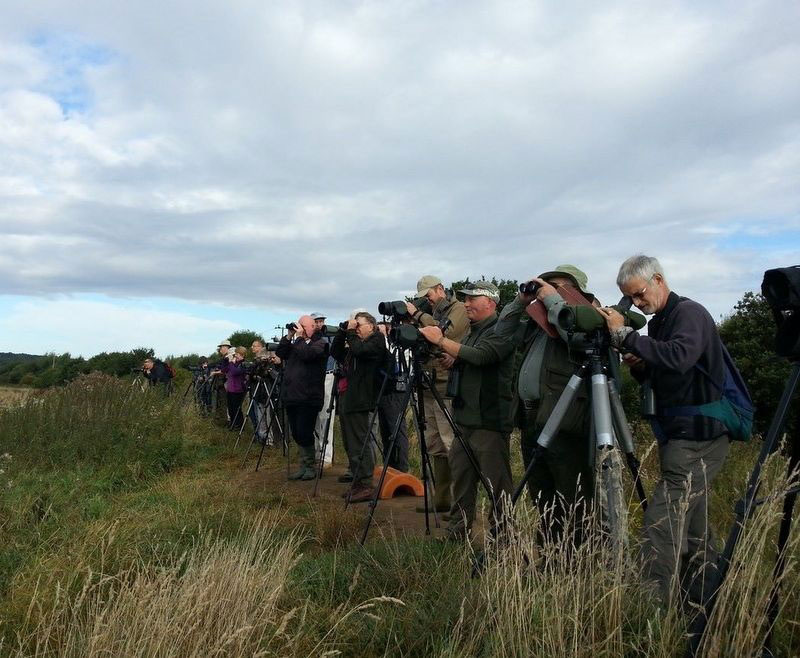 Field Meetings 2021
You do not have to be a bird club member to come along although members get priority with non-members initially being placed on the reserve list.
Here is some feedback from a recent trip "we learnt such a lot but also everyone was so friendly & we had some lovely chats, sharing suggestions of places to visit, stories of bird related holidays & even book recommendations. We would love to join up to the Club"
These field trips are subject to the Covid-19 restrictions allowing groups of 30 to meet.  Attendance on a field trip is only possible if you are allocated one of the available places so please apply for a place by emailing Ed Hilton, the Field Meetings Officer (ku.gro.bulcdribyerrusnull@sgniteemdleif). Please state how many places you want to book and supply a contact number. It would be helpful if you could also provide your mobile number. Alternatively you can phone Ed (07793 025503).
Saturday 19th June 2021 Chobham Common Nightjars
Meet at 8 pm Jubilee Mount Car Park (off Staple Hill Road) Grid Ref SU972645
Main Leader Penny Williams.
Sunday 25th July 2021 London Wetland Centre, Barnes (morning only)
Meet at 9am outside main entrance (over small bridge) . Please see here for prices and more information.
Leader Andy Harding (07710 867743)
Sunday 22nd August 2021 Oare Marshes
Meet at 9.30 am in car park at end of Church Road, Oare Faversham, Kent ME13 0QA (NB £3.50 charge to use car park). Please see here for more information about this site.
Leader Andy Harding (07710 867743)
Sunday 19th September Tices Meadow
Meet 10am outside main entrance opposite car salesroom on Badshot Lea Road (SU869490); morning only, advise wearing wellies or stout foot wear. . Please see here for more information about this site.
Leader Richard Horton
---
Generally
All the walks are FREE (except for travel costs, car park or entrance fees).
Everybody is welcome, from beginners to experts. However any children aged 16 or under must be accompanied by an adult.
Most sites visited are, unfortunately, not suitable for wheelchairs with rough, and often muddy, footpaths.