Field Meetings
Field meetings are open to members and non-members alike.
---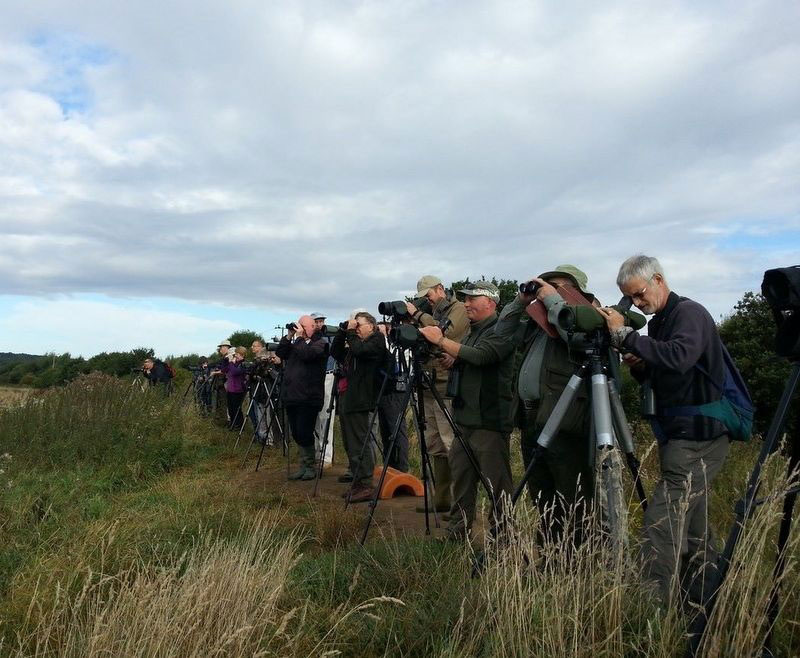 Field Meetings 2020
Resumption of field meetings
With the change in the government guidelines, allowing groups of up to 6 to meet outdoors (with two metre social distancing still to apply), the club will resume field trips at suitable sites from August 2020. However, if the government guidelines change field trips may have to be suspended again at short notice. Accordingly the following arrangements will apply:
· Attendance on a field trip is only allowed if you have been allocated one of the five available places (unless there is more than one leader for the trip when more places will be available).
· To apply for a place(s) e-mail Ed Hilton our Field Meetings Officer (ku.gro.bulcdribyerrusnull@sgniteemdleif) stating how many places you want to book and supply an emergency contact number. Alternatively you can phone Ed, his number is in the back of the latest newsletter. Members will get priority with places being allocated on a first come first served basis. Non-Members will initially be placed on the reserve list.
· If you are allocated a place and cannot attend please ensure that you let the field meetings officer know so that the available place(s) can be allocated elsewhere.
· On the field trip itself please bring hand sanitiser as any field trip is likely to involve either crossing stiles or opening gates and do not share optical equipment.
· No one is to attend a field trip if he or she is showing symptoms of COVID-19 or has been told to self-isolate.
Once a field trip is fully booked up this webpage will be updated to show that this is the case but you can ask to be put on the reserve list in case of cancellation of a booked place.
Sunday 11th October 2020 Tices Meadow Nature Reserve
Meeting at 10am at the reserve entrance at the Pea Bridge on Badshot Lea Road (map ref: SU86759 49018).
Morning only. Leader Tice's Meadow Bird Group.
Sunday 15th November 2020 Papercourt Meadows
Meeting at 2pm for the afternoon only. Meeting point: Car park, Tannery Lane, Send, GU23 7EF/ TQ030563.
Leader Carey Lodge
Saturday 12th December 2020, London Wetland Centre (WWT)
Morning only. Please note this field trip will only take place if the WWT hides are open.
Meet in the visitor car park at Queen Elizabeth's Walk, Barnes, London SW13 9WT at 9.30 am. Unless you are a WWT member you will have to pay for entry.
Leader Penny Williams
---
Generally
All the walks are FREE (except for travel costs, car park or entrance fees).
Everybody is welcome, from beginners to experts. However any children aged 16 or under must be accompanied by an adult.
Most sites visited are, unfortunately, not suitable for wheelchairs with rough, and often muddy, footpaths.