Field Meetings
---
Field meetings are open to members and non-members alike.
Here is some feedback from a recent trip "we learnt such a lot but also everyone was so friendly & we had some lovely chats, sharing suggestions of places to visit, stories of bird related holidays & even book recommendations. We would love to join up to the Club"
See below for more general information about our trips.
Field Meetings 2022
June 11th : Thursley Common (Evening) NB: The date for this trip has been changed from 17th to 11th of June
A summer evening's stroll across one of Surrey's premier birding locations comprising open dry heathland, peat bogs, pine and deciduous woodlands. Expect to see some of the iconic species of the Heath including Dartford Warbler, Redstart, Tree Pipit, Cuckoo and, as it gets towards dusk, churring Nightjars and roding Woodcocks.
Meet at The Moat Car Park, Thursley Road, Elstead (GU8 6LW) at 18.30, returning at 22.00. Bring warm clothes and a torch. For more information on this site see the following link: https://www.surreyhills.org/surrey-hills-60/thursley-national-nature-reserve/
(Leader: Andy Harding 07884 063589)
30 th July : Ringing Demonstration at Queen Mary Reservoir by the Hersham Ringing Group.
Meet at 9am at the Littleton Gate on the B377 Laleham-Ashford Road (grid ref TQ055694, nearest post code TW18 1RS, or www.what3words: 'expand.never.poem').
Birds in the hand should be mainly warblers (Blackcap, Chiffchaff, Whitethroat, Reed, Garden, possibly Cetti's, Lesser Whitethroat, Willow) plus common "garden" birds – tits, Robin, Wren etc. There maybe an opportunity to look at the reservoir and/or gravel pits which have a wider selection of water birds but this can't be guaranteed.
Morning only. Please note if the weather is too windy or wet, this trip will be cancelled as it is not appropriate for ringing
Leader Steve Chastell (mobile 07825 544221)
August Field Trip: TBC
Saturday September 17th Oare Marshes:
September is the optimum time to visit this excellent Reserve on the North Kent Coast. The Reserve consists of grazing marsh (one of a few left in Kent) with freshwater dykes, open water scrapes, reedbed, saltmarsh and seawall.
Easy walking round the circular route will give excellent views of a host of waders, wildfowl and birds on migration. Expect to see good views of Black-tailed Godwits, Avocets, Bearded Tit, Marsh Harrier along with the chance of a rarity or two – recent visits seeing Black-winged Stilt, Hen Harrier and Bonaparte's Gull.
Meet at 9.30 am in car park at end of Church Road, Oare Faversham, Kent ME13 0QA (NB £3.50 charge to use car park). Please see here for more information about this site.
Leader: Andy Harding( 07884 063589)
Sunday 23rd October : Farlington Marshes:
A regular favourite of the Club, this easy-walking circular trail has Langstone Harbour to one side and the Reserve with grazing marsh, reedbeds, scrub and brackish water to the other.
With the chance of seeing at least 60 species, wintering wildfowl and wader flocks will be on the increase. Key birds likely to be seen are Red-breasted Merganser, Avocet, Bearded Tit, Brent & Barnacle Goose, upto 5 species of raptor and early winter visitors.
Meet at main car park, half way along entrance road , at 09.30. Grid ref: SU676043, Eastern Rd, Portsmouth PO6 1SR). Coming down the A3, take the left Lane for Southsea just after you join the A27. Keep in the left hand lane down the slip road and turn sharp left immediately after the traffic lights under a height barrier into the entrance road.
For more information on this site please see this link: https://www.hiwwt.org.uk/nature-reserves/farlington-marshes-nature-reserve
Leader: Dudley Cox (07736 235876)
---
General Information about our Field Trips:
All the walks are FREE (except for travel costs, car park or entrance fees) and non-members are welcome. Most trips will be for the morning only (unless otherwise stated), however, they do sometimes run over a bit so it is advisable to bring something to eat and drink.
We no longer require booking in advance of a field trip, however in view of these unusual times, and also in case of severe weather, such as a Yellow or Red Met Office weather warning. We recommend double-checking the website or phoning the trip leader, before leaving to join a field trip in case we have to cancel at short notice.
Everybody is welcome, from beginners to experts, however any children aged 16 or under must be accompanied by an adult. Most sites visited are, unfortunately, not suitable for wheelchairs with rough, and often muddy, footpaths.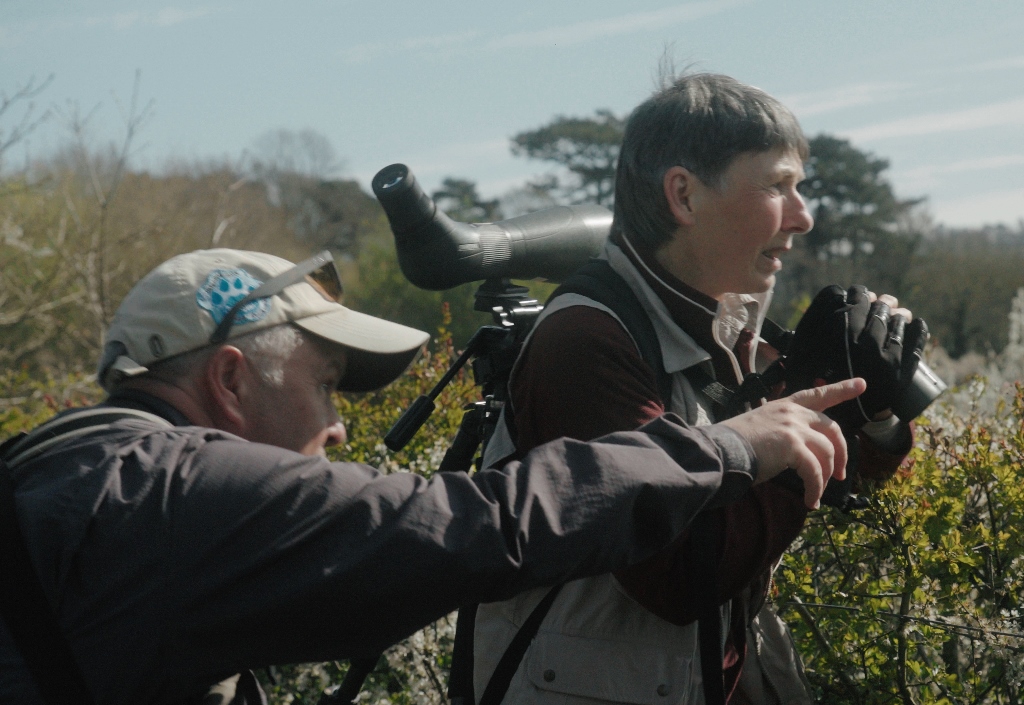 For all enquiries, email :