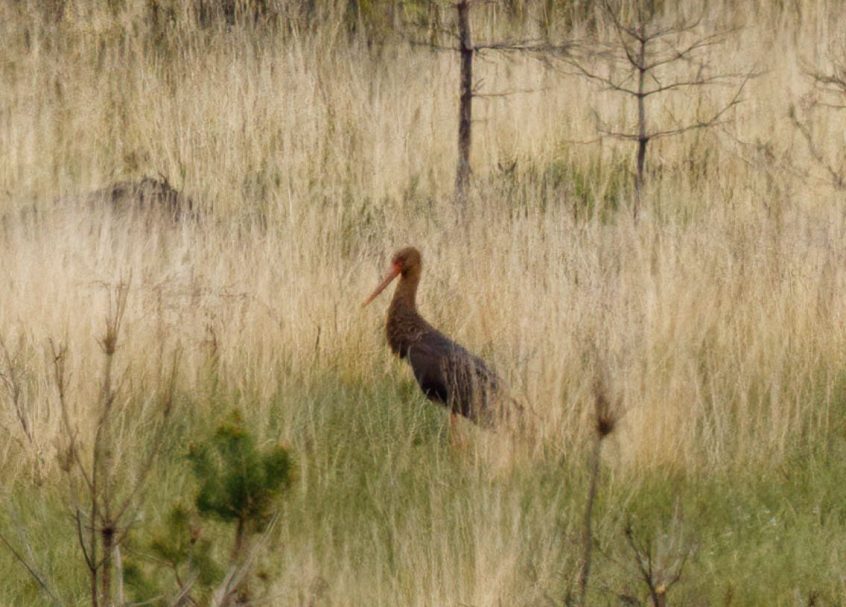 Two Surrey records of national rarities have been accepted by the British Birds Rarities Committee in the latest batch of decisions.
The Black Stork at Thursley Common on 27 May 2021, found by J Mullin, has been accepted. This record represents the fourth for the vice-county and first in 13 years. Also accepted was a first-winter female Two-barred Crossbill, trapped and ringed by J Gates at Crooksbury Common on 17 March 2021. This bird constitutes the fifth Surrey record and first since 2014.
A further three vice-county records are still in circulation, while two 2021 submissions were deemed not proven.